Sponsored content
Find out more
Through shows such as I Kissed A Boy and Erotic Stories, ITV Studios shows its commitment to diversity and inclusion
The arrival of BBC3 dating show I Kissed A Boy last month shows how far TV has come in terms of LGBTQ+ representation. With the likes of RuPaul's Drag Race and Queer Eye finding huge followings and breaking down cultural barriers, the time feels right for the UK's first gay dating show.
Produced by Twofour and hosted by singer, TV star and LGBTQ+ ally Dannii Minogue, the premise is to pair up 10 single guys purely on the basis of their first kiss. Stories unfold over the course of the show, touching on themes such as body image, self-acceptance and being true to yourself.
A commitment to diversity and inclusion is intrinsic to the culture of ITV Studios (ITVS), of which Twofour is a part – from creating diverse programming to the hiring of talent. Along with producing long-standing LGBTQ+ hits like the aforementioned Queer Eye in the US and Germany, there are a number of new, inclusive shows being created by ITVS's 60 production labels around the world.
One such programme is Erotic Stories from Lingo Pictures, which joined the ITVS family last year and is on its own mission to celebrate sexuality – in all its forms.
Launching later this year on Australian network SBS, Erotic Stories is an anthology of eight contemporary 30-minute dramas from new and established writers.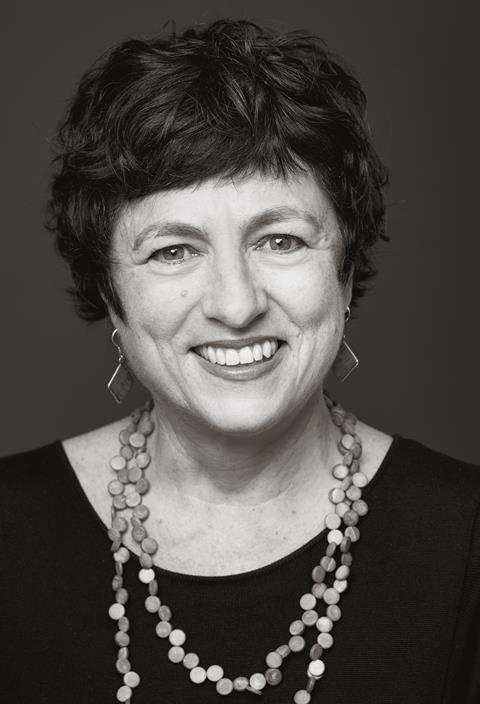 Lingo managing director Helen Bowden says each story presents "a positive possibility of sexual connection in the modern world". This is the only common thread between episodes, with a diverse writing team empowered to tell authentic, primarily autobiographical, stories.
The anthology features a breadth of sexual experiences and generations. One centres on platonic lifelong best friends who cross a sexual boundary in their 50s, while another features a young gay man whose disability becomes fetishised by an older man he meets on a train.
The stories have been penned by men, women and non-binary writers, and feature protagonists aged from 18 to their late 60s, from diverse backgrounds.
SBS is a progressive broadcaster, but Bowden says that as a whole, Australian TV has struggled to reflect today's society. With straight, gay, lesbian, trans, disabled and – crucially – intersectional voices and diverse casting, she's confident Erotic Stories will play its part in reshaping this, both in Australia and globally, as ITVS launches the drama to the international market.
"I used to feel despair that there was so much talk and so little action"
Helen Bowden, Lingo Pictures
Nevertheless, these are sensitive, personal stories and Lingo had to tread carefully in its approach to casting. "Our casting director didn't think it was appropriate to ask people about their sexuality, that this was intrusive," she says. "We put the scenes and the dialogue out to agents and stressed we wanted authentic casting. Those actors who told us about their sexuality were happy to do so, but there was no requirement to."
As a gay woman, Bowden welcomes the diversity mandates introduced by international broadcasters. "I used to feel despair that there was so much talk and so little action – but today, failing to find, say, a female director and then saying 'I tried' is not good enough. Having to report on everything has been hugely helpful – the numbers don't lie."