Sponsored content
Find out more
Co-founder talks life-changing expeditions, working with sporting legends and her penchant for a good bath bomb
Victoria Barrell co-founded Sylver Entertainment in 2020 with Simon Lazenby with the ambition of building a collaborative production house that focuses on exceptional storytelling. She has produced films about one of England's standout cricket moments, The Greatest Game (2022), and the tennis icon McEnroe (2022( but the company's interests go far beyond sport.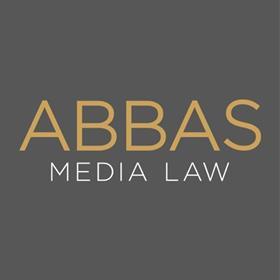 Victoria spoke to Paul Hunwick about what it was like to work with McEnroe and shares insights into the smartest way to avoid expensive legal situations.
This article features in the Spring/Summer issue of zoom-in magazine. Click to view the issue here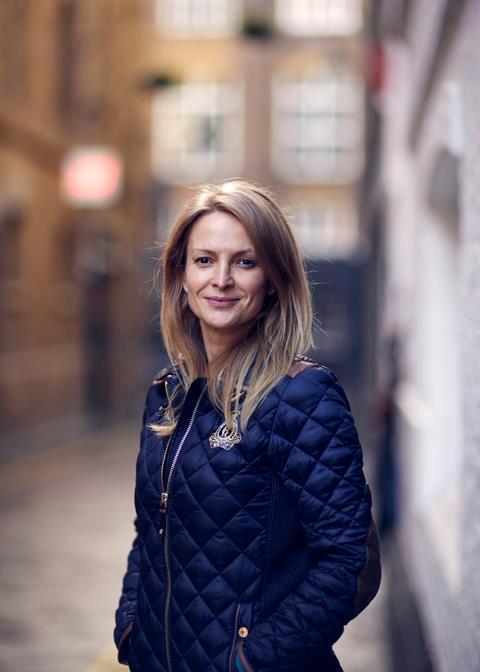 WHERE DO YOU LIVE?
After 25 years of living in London, my husband and I bolted just before Christmas. I made McEnroe and The Greatest Game during Covid and we realized that although our jobs are very different – he's a software engineer – we'd spent two and half years working from our office and dining table at home. So we made a lifestyle change and we're now in the gorgeous Dorset countryside.
WHAT GETS YOU OUT OF BED IN THE MORNING?
Overwhelming hunger or my French bulldogs. I have a gorgeous one-eyed, blue Frenchie called Bruiser and a fawn mask called Bella.
WHAT KEEPS YOU AWAKE AT NIGHT?
The state of the world. It's horrible to see what's going on in Ukraine and the climate catastrophes that many of us are choosing to ignore. I believe everyone has the right to a safe and prosperous future, and collectively we can achieve that if we just calm down and stop the tyranny.
FAVOURITE SHOP?
I don't really go shopping but when I do it's generally online. I'm addicted to Holland Cooper clothes. I also like Neal's Yard Remedies and Lush – I love a bath bomb.
HOW MANY HOURS A WEEK DO YOU WORK?
I average about 60 hours a week. Being a film producer, especially when you're in production, you don't ever really switch off. It isn't just work, it's a lifestyle choice.
FIRST CAREER BREAK?
I used to hang around with friends in Ladbroke Grove and Notting Hill and we'd make short films. There was a wonderful company there called The Film Exchange which gave young filmmakers like me the opportunity to work on short films and meet other filmmakers. Treacle Jr was my first 'proper' job on a feature in 2009. It was made on a now unthinkable micro-budget of £30k. I was the production manager, and it was a brilliant education for me.
WHAT FILM ARE YOU THE MOST PROUD OF?
I love them all. Making films is not for the fainthearted – each one comes with its own challenges. One I'm very proud of is a documentary I made called Steve McQueen: The Man & Le Mans. It is an incredible story about a man I much admired.
Equally, I'm massively proud of McEnroe which is Sylver Entertainment's first film that we've pushed out. The team that worked on it did an outstanding job in challenging times. Of all the films I've done, McEnroe is my greatest achievement as a producer.
HOW DID SYLVER ENTERTAINMENT COME ABOUT?
I always enjoyed maing my own content and had my own ideas about stories I wanted to tell. I get a huge kick out of doing the structuring, business and finance elements of filmmaking. I'd been working independently since 2019 acquiring different IP rights, so I'd built up a bank of stories. I met up with Simon Lazenby – who has become a dear friend of mine – and we formed Sylver Entertainment.
WHAT IS SYLVER'S POINT OF DIFFERENCE?
We care very much about the humans behind our heroes, and we believe in intimate access and storytelling. As a filmmaker, I believe it's important that behind the idols and stars we look up to are human beings. It's a privilege to provide intimate access to an audience – authenticity in storytelling is critical to us.
The point of creating Sylver Entertainment was to protect our position as filmmakers, to make sure we had greater ownership of our content and so that we could allow other filmmakers this opportunity. I want to ensure that financiers do well out of the projects we create, but also so should our filmmakers.
WHY THE FOCUS ON SPORT DOCS?
Because my business partner is a sports presenter and I'd previously worked with sports companies, it felt like an easy win. But we're definitely not restricted to sports stories; they just happened to be the first two out of the starting block. We have music documentaries on our slate as well as icon docs, a couple of feature dramas, a comedy and a historical feature. If it's a great story, we'll make it.
HOW WAS WORKING WITH JOHN MCENROE?
When Barney Douglas (the director) and I first went to meet him, we were slightly bricking it. We thought he might consider what we were proposing to be daft and shout at us, but he turned out to be hyper-intelligent, kind and surprisingly humble. Getting to know him has been a huge privilege.
WHAT ADVICE WOULD YOU GIVE SOMEONE STARTING OUT IN FILM?
Be confident when approaching people. When I first started, I was quite timid about knocking on doors, but really, the worst that can happen is that someone will say no.
BIGGEST FILM-RELATED LEGAL PICKLE YOU'VE GOT YOURSELF INTO?
There are always legal complexities on films which is why you need really good lawyers around you. Because I work with fabulous talent like Nigel Abbas, we find a way through. The biggest thing with legals is that you have to face any situation head on. No matter how painful or arduous – deal with it upfront. Do not leave yourself exposed.
WHAT ARE YOU READING AT THE MOMENT?
I don't read a lot of books because I'm constantly reading contracts. I confess when I do read it's Hello! and Grazia.
IF YOU COULD RELIVE ONE MOMENT OF YOUR LIFE, WHAT WOULD IT BE?
It would be in 2008 when I travelled to Antarctica on a two-month science expedition with my sister. It was the greatest adventure I've ever been on and a truly life-changing experience. I'm terrified of the open ocean and sharks, and the idea of getting on a boat and travelling across the planet was something that had never crossed my mind.
My gran was an adventurer and my younger sister has followed in her footsteps, so they planned an expedition voyage together. Before the trip, my gran was diagnosed with Alzheimer's, which meant she couldn't go, so she said you're going to have to take my place. The ocean was so violent I spent the first three days being sick and thought I was going to die, but it totally addressed my fears of water. It made me a braver person and instilled in me the need to grab life's opportunities.
DESCRIBE YOURSELF IN FIVE WORDS
Stubborn, persistent, animal-loving, country girl.
IF YOU COULD RETIRE TOMORROW, WHAT WOULD YOU DO?
Honestly, I'd still potter about making films and doing production workshops. I love what I do – I'm really bloody lucky that I'm doing my dream job.
WHAT ARE YOU WORKING ON NOW?
I can't say too much but it's one of the greatest stories yet to be told.
McEnroe is available to stream now on Prime Video, Apple TV, Google Play and YouTube. For more about Sylver Entertainment, visit sylverent.com