UK post houses' best recent work, from creating CG oceans for No Escape to drawing inspiration from great artists for The Gallows Pole
NO ESCAPE
VFX Vine FX
PRODUCTION Living Films
WATCH IT Paramount+
Cambirdge-based VINE FX worked on 500 visual effects shots for Paramount+ thriller No Escape. Based on novel The Blue by Lucy Clarke, the series follows two friends as they flee the UK police, seeking refuge on a yacht in South-East Asia and finding themselves trapped in perilous waters with seemingly no escape.
One of the main tasks for Vine FX was to emulate the look and feel of the vast Asian oceans, where the nomadic journey unfolds. The aim was to create a sense of isolation in both the wide and close-up shots, enhancing land masses to envelop the yacht deep in the depths of an almost endless environment.
As the project grew, Vine FX was tasked with creating storm sequences that tear through the yacht, including a CG ocean full of crashing waves, seafoam, mist, rain and fog, across more than 80 shots.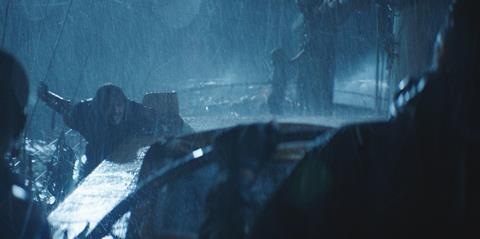 The look was achieved with layered FX geometry and crafted elements that integrated with the intensity of the live-action material. "The client was happy for us to take the lead with the storm development," says 3D supervisor Pedrom Dadgostar. "We had a lot of room to be creative, which allowed us to explore new ways of doing things, such as working with CG creatures to add life to the oceans."
Vine FX modelled, animated and composited a school of CG stingrays to help build the authenticity of the scenes. These were showcased in shots both above and beneath the water's surface.
It also worked on a range of invisible effects for No Escape, such as CG sails, mountainous set extensions, towns and characters falling from cliffs. The latter was achieved using a digi-double approach rather than live-action stunts.
"Blending CG into a live-action shot must look realistic to ensure continuity," says lead compositor Alesja Surubkina. "We work to ensure that none of the VFX work we do can be seen by the audience."
THE GALLOWS POLE
POST-PRODUCTION Residence Pictures (title sequence by Coffee & TV)
PRODUCTION Element Pictures
WATCH IT BBC2 and BBC iPlayer
This Shane Meadows-directed drama is set in 18th-century Yorkshire, at a time when the aristocracy is building the first cotton mills and factories and the common people are starving. It is Meadows' first foray into period drama and the first project tackled by new post house Residence Pictures.
The Gallows Pole was shot on five Sony cameras simultaneously, resulting in hundreds of hours of footage. Each episode was conformed, graded and delivered in Baselight to fulfil multiple deliveries in a variety of colour spaces for both the BBC and A24.
Colourist Paul Harrison worked with Meadows and cinematographer Danny Cohen to craft the grade. Their approach for each scene was to capture the feel for the lighting, costumes and art direction, then add nuance by lifting or adding colour and shadow to create a palette that worked with the show overall but gave each scene its own identity.
"When I saw the offline edit of The Gallows Pole, I knew it was special," says Harrison. "We were able to draw on the work of the old masters for inspiration – it's rare that a Caravaggio comes to life on my monitor. The quality of the light in some scenes was breathtaking. I felt like each frame was a painting at times."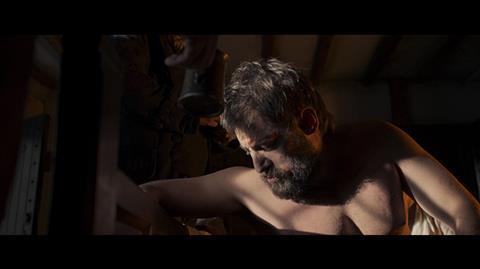 The online edit was handled by Owen Hulme, who focused on cleaning up the period piece and finessing a psychedelic end credit treatment.
Motion designer Ed Kevill-Davies at Coffee & TV created the title sequence, in collaboration with Meadows and editor Lucas Roche.
The titles follow the lead character across the Yorkshire Moors, tailed by six mythical stag men who, in the series, guide the character's actions through a series of bleak visions, snippets of which are glimpsed in the titles.
Kevill-Davies experimented with Midjourney, harnessing the AI tool to generate an initial world of bleak imagery that was further honed and manipulated in the studio to create the end result.
The titles also provide historical context around events in the series through fictionalised headlines.
THE FULL MONTY
GRADE AND ONLINE Dirty Looks
PRODUCTION Little Island Productions
WATCH IT Disney+ UK
This 8 x 60-minute Disney+ series revisits the same group of characters as the original hit movie.
The Dirty Looks team completed the picture post for the series in 4K Dolby Vision, working on the conform, grade, QC and delivery of the production. The work centred on Baselight, with integrated workflow with Flame.
Disney+ required a Dolby Vision HDR grade with a SDR trim pass. Each episode took two to three days for the HDR grade and half a day for the SDR pass.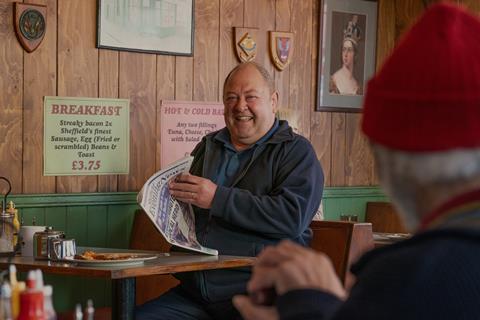 Dirty Looks colourist Gareth Bishop graded in HDR on Baselight, working closely with DoPs Tony Slater Ling and Luke Bryant to create the look and bring unity to the show's two blocks.
"A 'hopeful and aspirational' look and feel was required, with a few nods to the original film, which was originally shot on highly saturated film stock," says Bishop.
Dirty Looks also worked alongside Goodbye Kansas and Incessant Rain on the film's VFX, which included general clean-ups and beauty work such as wire removal and split screens.
AMPUTATING ALICE
AUDIO POST-PRODUCTION Brown Bear Audio
PRODUCTION Noah Media
WATCH IT Channel 4 and 4oD
Amputating Alice tells the story of British Paralympics swimmer Alice Tai and her fight to go from amputation to gold medal contention in just over six months.
Produced by Noah Media Group, Brown Bear Audio carried out full audio post-production for the one-hour documentary. Sound supervisor and mixer Thomas Dalton established a remote workflow for reviews and sign-off.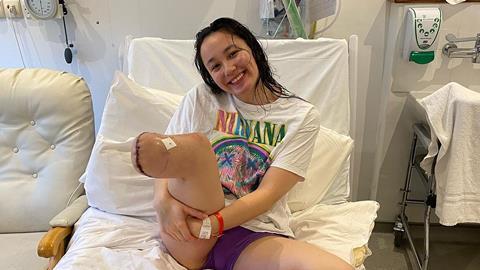 Working with director Andrew Lynch, Dalton and Brown Bear completed the mix in Avid Pro Tools, with sound designer Mihai Meirosu building a rich soundscape, adding additional ambiences and effects in the tracklay. He says: "Working on this film was a real pleasure and I wanted to ensure the sound supported every part of this amazing story.
"I created quite a dynamic mix to highlight the highs and lows Alice went through on her journey. There were several montages and graphics scenes that required some special attention, but I tried to keep everything very realistic so as not to distract from the story."
ONCE UPON A TIME IN NORTHERN IRELAND
POST-PRODUCTION Envy
PRODUCTION Keo Films
WATCH IT BBC2 and BBC iPlayer
Twenty-five years on from a peace agreement being reached in Northern Ireland, this five-part doc series shares intimate, unheard testimonies from all sides of the conflict. It combines unfiltered personal accounts with archive footage to tell the story of the people and communities who had to live with violence daily and are still dealing with its legacies today.
Envy online editor Adam Grant says: "The series is archive heavy, with talking-head interviews retelling stories from the Troubles. My brief was to clean up and improve the footage as much as possible. I got to work with a real mix of archive footage, including tape and filmic-looking material. As well as wrangling archive, I used Avid Symphony's extensive toolkit to sharpen faces."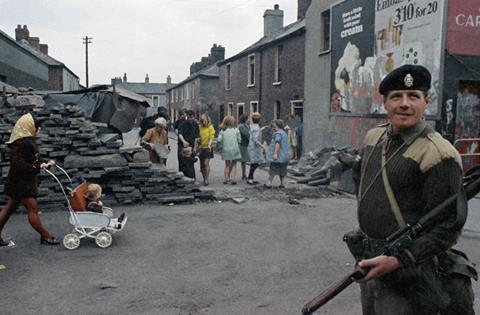 Envy dubbing mixer Matt Skilton adds: "Despite a lot of the archive being from the 1970s and 1980s, some of the audio needed to be completely reconstructed. Using our sound library, I was able to build up scenes using Atmos and SFX layered up to give the pictures an extra dimension."